Personal Injury Lawyers
Striving For The Compensation You Deserve
Charlottesville Personal Injury Lawyers
---
Fighting for the Compensation You Deserve
You should not have to carry the burden of recovery, medical bills and lost wages caused by someone else's carelessness. When an injured person doesn't have a lawyer, the insurance company often offers a much reduced settlement. All of our personal injury lawyers have represented insurance companies earlier in our careers, and we know first-hand how best to fight the insurance lawyers for our client's rights. Our personal injury lawyers have over 50 years of combined experience representing injured clients. We have obtained millions of dollars in settlements for our clients. At Davidson & Kitzmann, our personal injury lawyers fight for the compensation you need and deserve.
How We Will Handle Your Case
Our experienced lawyers will work to increase our clients' outcome.  These steps may include launching an independent investigation, identifying sources of compensation, managing all communications, consulting with experts, documenting injuries, aggressively negotiating for full and fair settlements or if the case goes to trial, aggressively representing our clients in court.  
We value an old-fashioned approach to legal service. One of our three experienced personal injury lawyers will work closely and directly with you. We care about your needs and we want to see you meet your goals.
Vehicle Accidents
Unfortunately, vehicle accidents happen every single day. Virginia motorists often find themselves in both minor and serious collisions on our state's roads and in parking lots. Many of these accidents are caused by negligence. Distracted driving, drunk driving, running lights, failing to yield, and other kinds of negligent driving cause countless accidents and injuries every year. 
Our personal injury lawyers have decades of experience with helping injured victims and their families in Charlottesville and throughout Virginia. Clients know they can trust us with their case while they focus on getting better.
Click here for our full vehicle accident page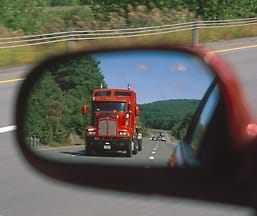 Commercial Trucking Accidents
Commercial vehicles such as tractor trailers, dump trucks and delivery vehicles are usually large and dangerous.  Both I-95 and I-81 are often crowded with far too many commercial vehicles.  Too often, drivers operate these dangerous machines in an unsafe manner resulting in terrible accidents.     
Cases involving commercial vehicles are very complex.  As you recover from your injuries, you need a personal injury lawyer with the knowledge, experience and compassion to guide you and assist you in obtaining compensation.     
Click here to view our full trucking accident page
Sexual Assault
Sexual abuse is devastating to its victims, whether it occurs at the hands of a family member, co-worker, doctor, coach, clergy, teacher, caregiver or stranger. The mental and emotional scars left in the wake of sexual abuse can last a lifetime. Our lawyers help victims of sexual abuse and assault, and we understand how important it is for victims to get justice. Sexual abusers should be held accountable; likewise, people in a position of authority, who fail to protect those in their care, should be held responsible for what happens on their watch.
Like some of the most severe physical injuries, rape and sexual assault can cause a host of serious and intractable emotional harms, including conditions such as Post Traumatic Stress Disorder (PTSD) and forms of depression such as feelings of paranoia, helplessness, shame, anxiety, and fear of relationships or intimacy.
Sexual assault and sexual abuse cases can be complex and challenging.  Our many years of experience handling these cases give our lawyers the experience to advocate for the rights of the survivors of sexual abuse and to fight for the results they deserve.
Wrongful Death
When a loved one dies because of negligence in a vehicle accident, a medical procedure, dangerous property conditions, or some other cause, the at-fault party should be held legally and monetarily accountable. Our wrongful death attorneys are dedicated to helping families cope with their loss by not only providing compassionate support in such tough times, but by also providing quality legal representation and acting as a grieving family's advocate for justice.
If you have lost a family member or loved one as a result of someone else's careless, reckless, or intentional actions, our firm can help you fight for the justice you deserve. 
Nursing Home Abuse
While many nursing homes provide wonderful care for their residents, too often facilities fall short.  Some nursing home residents are subject to abuse and neglect at the hands of those who are supposed to provide their care. In some instances, nursing homes will resort to untrained and underpaid staff in order to meet their bottom line. This could result in unsuitable conditions, neglect, and abuse.
If you or your loved one was the victim of nursing home abuse or neglect, our attorneys can help you fight for the justice and recovery you deserve. We strive to hold the responsible parties accountable for your or your loved one's pain and suffering.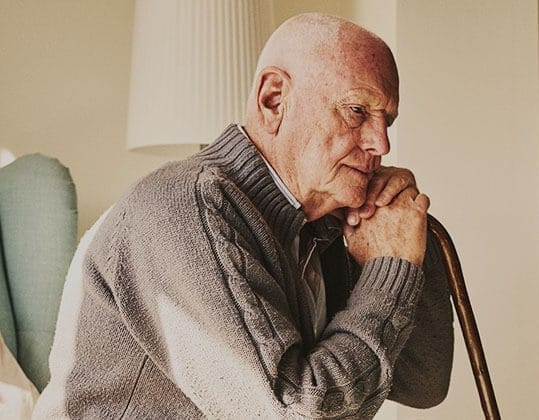 Injuries from Dangerous Property
Property owners, both residential and commercial, may have a duty to provide reasonably safe conditions for guests, customers, and others who are invited to the property. When they fail to do so, and you are injured as a result, the consequences can be serious. Despite this, many individuals are hesitant to pursue legal action after a slip and fall or other accident. However, such an accident can leave you dealing with life-altering effects, such as costly medical bills, lost wages, and emotional distress.
Our attorneys are committed to helping you pursue the just compensation you are owed. When dangerous conditions on someone else's public or private property causes you harm, you shouldn't have to suffer on your own. Instead, trust your case to our firm.
What Compensation Could You Obtain?
Depending on the type of case, a victim of negligence could be due compensation for one or more of the following:
Pain and Suffering. This is compensation for the physical and emotional harms you suffered as a result of your injuries.
Medical Expenses. This may include your medical expenses now and in the future including payment for hospital bills, doctor visits, rehabilitative therapy, medications, medical devices such as wheelchairs, medical modifications to your home, etc.
Lost Wages and Reduced Earning Capacity. If you missed work because of your injuries, or if you can no longer work or are forced to take a lesser paying job because of your injuries, you should be compensated for that loss.
Property Damage.  The cost to repair or replace your property.
Our personal injury lawyers have obtained millions of dollars for our clients.  We will fight for the compensation you need and deserve.
Get Started – Call Our Law Office Today
We are committed to holding negligent parties accountable to the full extent of Virginia law. Our goal is to shoulder some of the burdens that accompany an injury so you can focus on your health and well-being.
We will come to your home or hospital if you are unable to come to our office.
Contact our office today and discuss your legal rights and options for personal injury compensation.
* These resulted from opinion surveys. No guarantees of result or scientific comparisons to others are intended or implied. All cases depend upon their factual and legal merit. All potential clients and clients are urged to conduct their own investigation to select the attorney with whom they feel comfortable.

Please note that the use of our contact form does not create an attorney-client relationship and therefore there is no attorney-client protection for the information you choose to submit to us.  As such, please do not submit any confidential or privileged information in the contact form.
We are located in Charlottesville, but our lawyers handle cases in Charlottesville, Albemarle County, Greene County, Fluvanna County, Louisa County, Nelson County, Madison County, Orange County, Roanoke, Harrisonburg, Staunton, Waynesboro, Augusta County, and across Virginia.
Davidson & Kitzmann, PLC
211 E High St
Charlottesville, VA 22902
Phone:  (434) 972-9600
Fax:  (434) 220-0011
© 2020 Davidson & Kitzmann, PLC